Hello everyone! PinkFresh Studio just released a bunch of fun new products and I'm part of a blog hop today to celebrate their release! Make sure to stay tuned to the end of the post as there's GIVEAWAY info as well!
If you haven't seen the new release products yet you can check them all out here:

OK now on to what I've created:
I created a couple of Inside Out cards using the new Skating Bunnies stamp set and coordinating wafer die set.
I die cut windows into my card fronts with a stitched oval die and die cut some Sea Glass card stock with the same dies (in my head thinking this creates a frozen "pond" for the bunnies to skate on).
I stamped the bunnies and die cut them with the coordinating dies and then inked up the other various stamps from the set and stamped them on to both the card front, inside, and envelopes as well.
To finish off the scenes I'd created I inked up sentiments from the Skating Bunnies stamp set and stamped them on the outside and inside of the cards and that was it!
To see how these cards came together check out my video below:
Or watch in HD over on YouTube HERE <-------click!
All the links to the rest of the stops on the hop are below!
I get asked a lot about where to purchase the supplies I use in my videos and blog posts. I list all the supplies I use at the end of my posts (below) or in the description box directly below my video on YouTube. 
Compensated affiliate links used when possible at no extra cost to you. Affiliate linking is what keeps my blog and YouTube channel up and running and enables me to work from home and provide for my children! I appreciate your support more than words can say! I occasionally receive product for free from stores/manufacturer with no obligation on my part to use/review - I only use and share what I personally love. Everything else I purchase myself!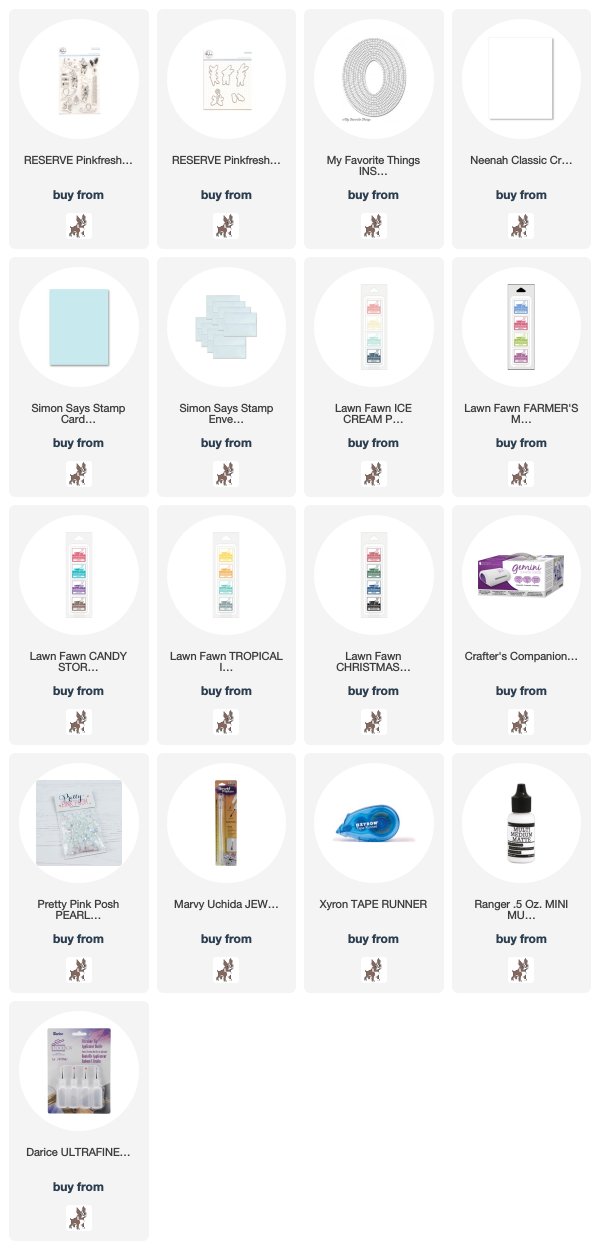 Now for the GIVEAWAY INFO!!
The Pinkfresh Studio blog will be giving away the entire July release to one lucky commenter! Make sure to leave a comment on each post along the hop to increase your chances of winning!
PinkFresh is also giving away a $25 gift certificate to each stop on the hop! All you have to do to enter is leave a comment here on my blog post! PinkFresh will randomly select the winners & post them on Sunday, July 15th on their GIVEAWAY PAGE. Make sure you check that page to see if you've won & claim your prize within 2 weeks!
Thanks so much for joining me today and good luck!