Happy 4th of July to all my American friends!!
It's JULY already - the summer is officially here! I have a ton of amazing cards and gifts to share with all of you that were sent to my PO box last month - as always I am blown away by all your creativity and generosity! ALL of you rock - whether you mail something or not. I appreciate the comments and "likes" and views - all the support in all the ways is amazing. I also love that so many of you are leaving love in the comments for those that have sent in cards and whatnot - I think it's awesome that they can get feedback here as well. 
You can watch in HD over on YouTube here <------click!
Huge HUGE thanks to everyone who sent something last month, and huge thanks to all of you that watch and leave comments!! ((((hugs))))
If you'd like to mail a card to be featured in an upcoming Happy Mail Haul video here's my mailing address:
Amy Rysavy
Box 1041 MARTENSVILLE PO
Martensville, SK
S0K 2T0
Canada 
July Theme: Underwater/Beach/Summer
August Theme: Back to School/Teacher/Appreciation
September Theme: Fall/Halloween
Like I mention in the video I'm not a huge stickler on the themes, as in I'm not going to exclude anything that's sent to me if it doesn't arrive on time or isn't part of the theme. I'm just happy to share whatever arrived and sometimes cards like to take their time getting to me here in Canada LOL! 
Now for the GIVEAWAY!!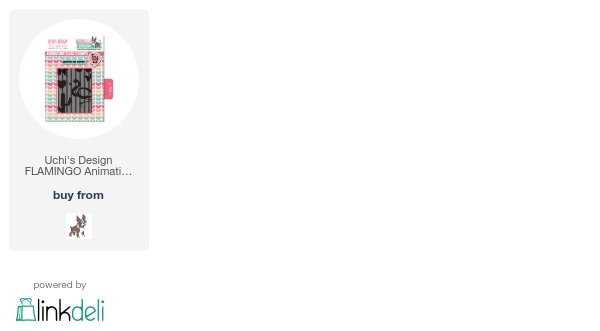 I have this fun Uchi's Design stamp set to giveaway - you can see what I made with it HERE <----click!
Just follow the steps in the Rafflecopter widget below to be entered in to win!
CONGRATS to Kerry! Thank you ALL for participating and for leaving such nice comments to all those that sent in cards and whatnot last month! :) :) :)